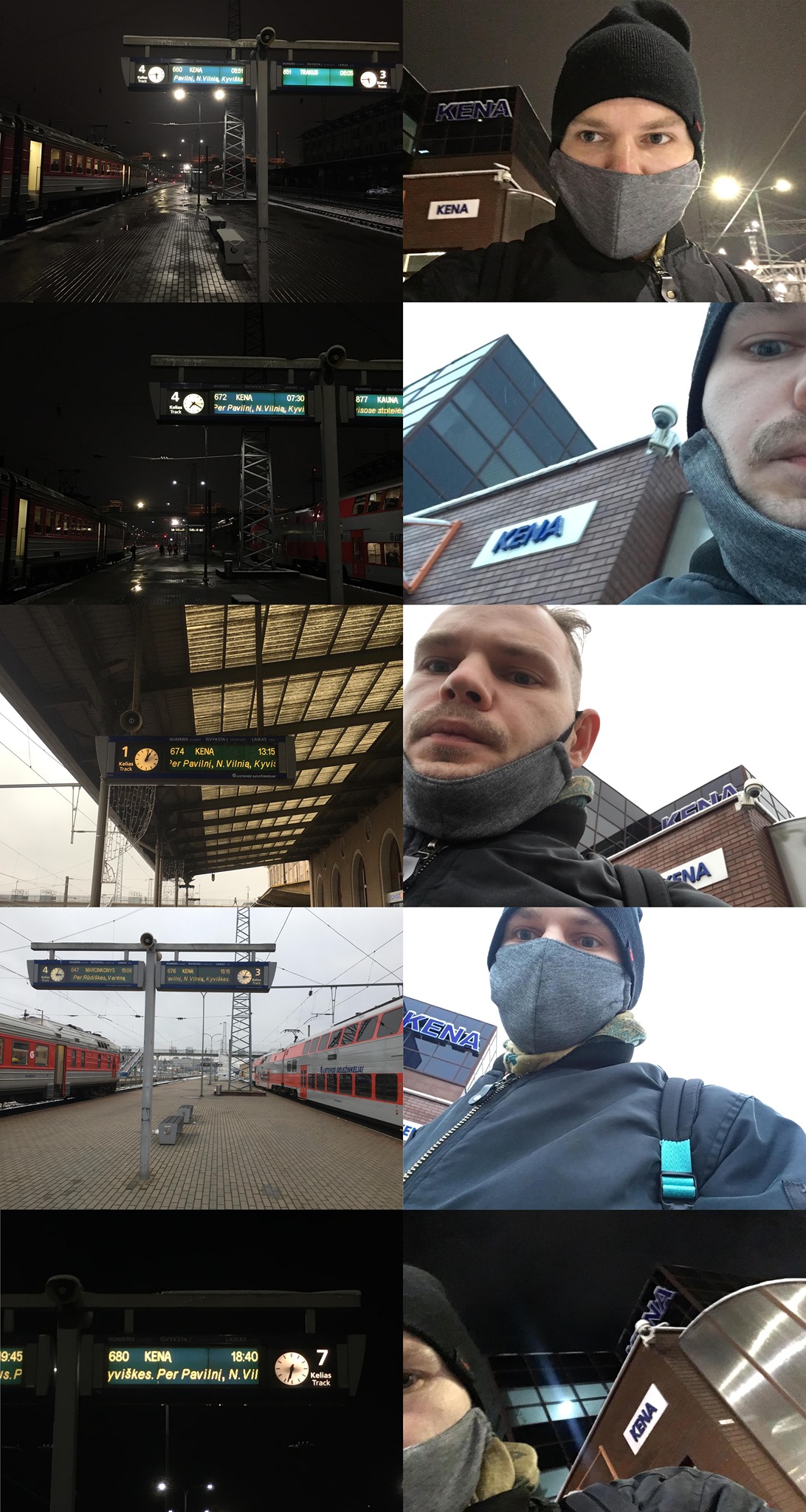 Vilnius — Kena — Vilnius — Kena — Vilnius — Kena — Vilnius — Kena — Vilnius — Kena — Vilnius


The work consists of a series of train rides from Vilnius to the Lithuanian border with Belarus, along the route of the Ukrainian train which connected Ukraine and the Baltics – the country where I was born and lived for most of my life and the region where I live now. In total, ten trips in both directions were made in one day.

"Four Capitals" is an international passenger train on the route Kyiv–Minsk–Vilnius–Riga, connecting four capital cities. The first train on the route (No. 31/32) departed on September 28, 2018. Ukraine had been also connected with the Baltic states in the past – there had been passenger trains not only to Kyiv, but also, for example, to Simferopol. From March 17, 2020, the trains on the route have been suspended due to the COVID-19 pandemic and travelling restrictions.

For me personally, traveling by train is always associated with the uncertainty of one's location. One seems to have a specific seat, but in fact he or she physically changes the location on the map every single moment. A parallel with an unstable emotional state of a significant number of people due to the new conditions of life and impossibility of certain plans for the future could also be drawn here.

I felt like a dot from the primitive game Arkanoid, which continuously bounces up and down. Likewise, empty, unnecessary rides from the Lithuanian capital could only reach the border post with Belarus (Kena), since the borders were closed, going there and back every day, according to their usual schedule.

2020.